FS2004 – Hilo International Airport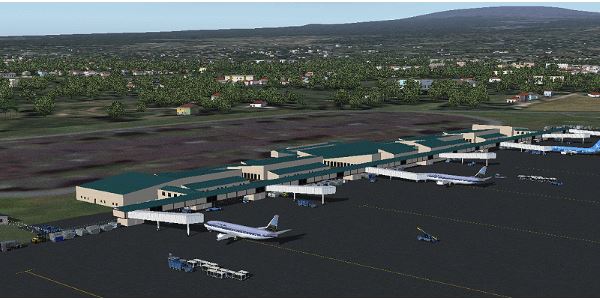 FS2004 – Hilo International Airport PHTO. The Hilo region is blessed with dramatic waterfalls, fertile rainforests and blooming gardens; the geographic flipside of the volcanic Kohala Coast.  Hilo is also the gateway to Hawaii Volcanoes National Park located 45 minutes south. , This scenery contains all-new custom objects for Hilo Airport.  The scenery elements are broken down into different components so those with slower systems can still enjoy the scenery albeit with a slightly lower lever of detail.  All the objects and effects are XML based and can be manipulated by most of the commercial and freeware object programs out there, so you can add or remove scenery elements to suit your own system and setup.  As I do not use any master scenery add-ons like Mega-Scenery or Ultimate Terrain, I cannot guarantee compatibility with other 3rd party software.
Complete scenery package.
By John Stinstrom
11.5 MB
Perfect Flight offer a free service to the Simulation community.
Please help us and donate what you can
Non trovo nessun articolo correlato :(